Work for Meroncourt
Position: Warehouse Assistant
Job Type: Full-time
Immediate start is possible
Meroncourt runs a busy warehouse picking and packing orders ranging from individual items to bulk shipments containing many hundreds of lines worldwide. Shipping by Royal Mail, Courier and Pallet handling, means some reasonably heavy lifting is required.
You would also be involved in Goods Inwards receiving deliveries by carton, pallet and container, checking the goods for quantity and quality before moving into the warehouse. The most important aspect of this role is accuracy and speed, ideally we would prefer applicants with some warehouse experience, but certainly with an understanding of Microsoft Word and Excel which are used extensively in shipment preparation.
You would need the ability to cope under pressure, but without losing accuracy, we cannot afford mistakes as a significant amount of our business is shipping on behalf of our customers. A current forklift driving licence would be an advantage, but not essential. Our warehouse operates Monday to Thursday from 09.00 to 17.00, and Friday's 09.00 to 16.30; although additional hours are required over the very busy Q4 period. Lunch is 30 minutes.
Position: Trade and Amazon Sales Account Manager
Job Type: Full-time
Priority would be given to applicants with some understanding of Amazon Vendor Central.
Meroncourt Europe is a Trade only Distributor of computer peripherals, toys and licensed merchandising products ranging from t-shirts and hoodies through to messenger bags and headwear. Based in Letchworth for over 20 years we have a vacancy in our busy sales team.
This position would suit someone with previous successful sales account management, but not necessarily in this market. You would assist in the set-up of new products so an understanding of the use of keywords and optimisation would also be a distinct advantage.
Your main responsibility would be assisting in the management of our direct account with Amazon, therefore previous experience with the use of Vendor Central would be an advantage as would an excellent understanding of Excel.
You would also be responsible for the management of an existing customer base, but also develop this base through supplied leads or using your own initiative. You will contact customers and prospective customers by email, telephone and face to face meetings. You will be responsible to the Sales Director and Senior Sales Manager. You will work together with other company staff in administration, warehousing and finance to learn about the company's products, customer base and operations.
You would be involved in regular sales meetings, on and off site. Full support and training will be given in our methods, but the ability to use MS Office, Word, Excel, PowerPoint and IT resources such as email and Internet would be essential. We use SAGE as our accounting, stock and invoicing package, full training will be given, but previous experience would be an advantage. You will need to be a self-motivated, confident person with a proven track record in sales to join this busy and sometimes pressurised sales team. We deal with large multinational companies such as GAME, JD Williams, Shop Direct Group and Ebuyer down to independent retailers and sole traders and your role would include dealing with such a diverse range of customers. Would suit someone who lives locally to Letchworth.
For more detail regarding our extensive product range please see our web site, Meroncourt.co.uk
About Meroncourt Europe Limited Meroncourt Europe is a Distributor of computer peripherals including high end Professional PC gaming accessories, toys and licensed merchandising products, many of which are on an exclusive distribution basis. We are a trade only distributor and do not sell to end users. Based in Letchworth, Hertfordshire for over 20 years
Deal of the day
SESAME STREET Cookie Monster Embroidered Eyes Dad Cap, Blue (BA422022SES)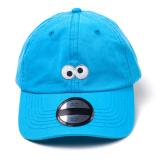 Coming Soon
MARVEL COMICS Thor Mjolnir Hammer 3D Metal Keychain, Silver (KE070702MAR)